Licensed Oregon Broker
Specialist for the Portland Metro & Surrounding Areas

Exceptional Homes by John L. Scott is our luxury brand that unites exquisite homes with distinguished consumers from around the world. My comprehensive marketing strategies utilize my immense knowledge as an industry leader, combined with robust local and global networks and innovative technology platforms, to connect with influential consumers from around the world. Through our global networks and partnerships with leaders in the industry such as Luxury Portfolio International and Juwai.com, our Exceptional Homes reach 3 million luxury home buyers around the world each month. And as a founding member of the international organization Leading Real Estate Companies of The World, John L Scott not only maximize exposure, but combined we sell more homes than any other company in the United States.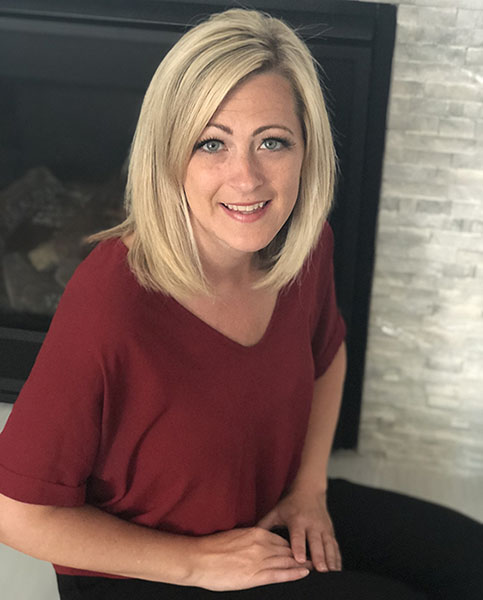 Meet Your Realtor
I have been working with buyer's and sellers FULL TIME since 2004, in the Portland Area servicing Multnomah, Clackamas and Washington counties. It's very important to choose the right Realtor to represent you and your interests. I have devoted myself to providing the most transparent, responsive and knowledgeable services possible. I want to be your realtor for life, not just this one time.
Our Company History
John L. Scott was founded in 1931 in the heart of downtown Seattle. From the beginning, we have been committed to raising the bar on ethics and standards in real estate. While we are the oldest local company in the Northwest, we've maintained our position as an industry leader by embracing innovations in technology, anticipating industry trends, and keeping a pioneering start-up mentality.
Jennifer was the most responsive person I've ever done business with. She was also patient with my lack of knowledge of realty. I was looking to buy a home in the price range of the lowest end of the market, but I felt like I got service as if I were shopping for a million dollar house. After two offers fell through, her professionalism and service did not falter. She found me a home. I would not consider using any other realtor in the future, and I'm not generally an easily pleased man when it comes to business. You can't get better for your realty needs

Jamie - Aloha
Jennifer was the most responsive person I've ever done business with. She was also patient with my lack of knowledge of realty. I was looking to buy a home in the price range of the lowest end of the market, but I felt like I got service as if I were shopping for a million dollar house. After two offers fell through, her professionalism and service did not falter. She found me a home. I would not consider using any other realtor in the future, and I'm not generally an easily pleased man when it comes to business. You can't get better for your realty needs

Bill - Portland
This was my first home buying process and I know now there is no way I could have done this without Jennifer Venable! She doesn't JUST know real estate, she has made it her mission to know every aspect of buying a home even if it's not something she takes care of herself. It was wonderful! I learned so much from her! Would work with her again in a second and you should too!

Cynthia - Beaverton
I have known Jennifer for awhile but this is the first time I have used her services. She is amazing! I can honestly say that this house purchase would not have happened without her. Her knowledge of the market and what a new homeowner should be aware of is impressive. She was able to help with negotiations with the sellers, my mortgage company, recommended fantastic inspectors and contractors, and walked me all the way through title. She was able to pinpoint what I was looking for in a house after showing only a few houses. Her responsiveness is wonderful! I would highly recommend her and will definitely use her again when I'm ready!

Nichole - Beaverton
I have worked with Jennifer both as a general contractor and on a personal level. As a general contractor I know that Jennifer is willing to fight for what is right for her clients, and this is why I chose her to represent me on the sale of my home(Though my partner and I did interview 4 realtors before selecting her). The experience was excellent and Jennifer was able to sell my home quickly and at the same time get what I considered a better than fair market deal. I then worked with her from a buyer position on my next home; that I am typing this review from today, over 2 years later. I would highly recommend Jennifer Venable for representation on either side of a real estate transaction.

Geff - Tigard
My wife and I have bought two houses with Jennifer, and we will use her if we sell one of them. She is the most responsive agent I have felt with and she knows the process amazingly well. She knows how to negotiate and when, and always answers the phone!

Gambino's - Sandy
Jennifer Venable was recommended to us by a mortgage loan officer at Wells Fargo. She worked with us for over 6 months to find the perfect house for our family in SE Portland. Jennifer was always available to look at numerous properties in the SE, even though she lived over a 1/2 hr away. When we wanted to put offers on houses, she always included us in negotiations with the seller's realtor and pushed hard for them to responded to us in a timely fashion. She also knew a great deal about new and old construction, which was beneficial for us to weed out houses that lacked standards we were looking for. Most importantly, she was very patient, never pushy, and encouraged us to hold out on finding the house that was right for our family. Along with these qualities, she always greeted us with a smile and had a positive attitude. Therefore, I would highly recommend you choose her as your realtor.

Cleaver's - SE Portland
We recently sold our home with her. She is the most efficient and effective realtor we have ever met and we have bought and sold homes all across the U.S. Very good at negotiations, gave us honest feedback on what sells quick like painting, carpet and what to include with the house etc. She has a network of contractors who can quickly and cheaply repair or fix inspection items and she handles it all by herself. You wont go wrong with her. Very highly recommend her.

Milit - Hillsboro
I cannot say enough about Jennifer. I have engaged a few realtors over the years in various real estate transactions and I can say she is the most strategic, honorable, and thorough professional I have ever worked with. Throughout the process of selling my home, Jennifer was responsive, knowledgeable and positive. We initially consulted about the home and determined the ideal timing for the listing. I received an offer on the house the first day it was on the market. Jennifer walked me through the subsequent process every step of the way. There were a few hiccups due to unforeseen issues outside our control, but she always found a way to solve whatever challenge presented itself. I can't imagine the transaction being as successful without her expertise and oversight. She also has access to top notch, fully licensed contractors with expertise in specialized areas, who complete repairs at a very reasonable price. Closing happened on time, even though that meant a couple of last minute repairs on a holiday. Jennifer is organized, efficient, and calming during a process that can present stressful scenarios. If you want a smooth, professional, successful real estate transaction, you can do no better than Jennifer!

Shannon - Beaverton
Jennifer was great from start to finish and helped us more than any other realtor I have had. This was my third home sale and 4th new home. She was honest and kept us updated throughout the whole process. She not only helped us sell our house but spent countless hours showing me homes until I found the perfect one. During inspection of both homes she walked us through the process and even helped us find licensed professionals to do any work we needed done. She was always available for questions, was professional and really knows the local market. I would and have highly recommended her to anyone that is selling or buying a home.

Melissa - Hillsboro
Jennifer worked overtime to complete my house purchase. Almost everything that could go wrong did. She kept up with all the challenges and we were able to close in proper order. jennifers real strengths showed after the ,when we found many problems and encountered a bankrupcy with the home builder. Somehow we got through it! She never failed to promtly return a call or email.

George - North Portland